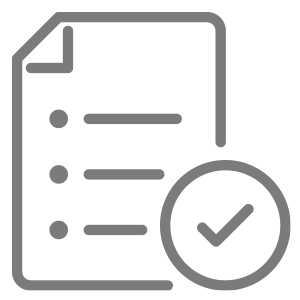 Getting Started on wpSites
1. Getting started on wpSites
Complete your account setup (linked in your Account Sign-up Confirmation Email – bookmark or save the link which includes a cookie string.)
Once you receive your first onboarding email, you'll be prompted to reset the password. Complex passwords are required for your own security, as well as ours. (Never email passwords, not even to yourself.)
You'll receive a total of 7 onboarding emails meant to help you create your most powerful website ever. You must remain subscribed as a condition of the terms. After that, we'll send you occasional emails meant to help you continue to build an incredible website.
2. WordPress Account
Complete your WordPress profile (can be found under Users when logged in). Your profile information may be displayed as an Author Profile on the blog. If you wish to add additional users, you can add them. All new user requests are vetted by support. Please note that you are responsible for all Users invited into your account.
All Users are subject to the Terms. Accounts are set up with the Primary Account Holder as Administrator (full account access) unless you request a lower tier.
Our support team has SuperAdmin access if needed, as a means to support you and the platform. You are not likely to see them in your user list.
3. wpSites Account
You access a website once logged into your account. You can access multiple sites for the "My Sites" menu provided you have been added as a user to each site with the same account.
4. Content Notes
You may enter content in many ways:
start typing and uploading well-optimized images
paste content into the page (tip: select content on your source page without loggin in, then paste that into your page)
import your content from another website (using the Import/Export feature in WordPress under Tools)
get a head start on design by using the free Kadence Starter Templates or Wireframes
Gutenberg Blocks: check out the WordPress Gutenberg Demo to familiarize yourself with editing in Gutenberg and learning basic functionality.
The "Customize" tab is where you set site-wide settings like your logo and main navigation, select your home page and blog page, set your colours, fonts, etc.
When editing a Page, you'll see a Blocks tab where you can see settings for any block you have currently selected.
Tip: do not upload video or audio files. Instead, post them on YouTube, Vimeo, or SoundCloud (or similar services), and "embed" their code into your site. You'll love how well they perform while reducing the amount of valuable space needed to operate your Sites account.
When pasting into a page, your content will largely auto-format. As you become familiar with Gutenberg and Kadence Blocks, you'll see how to set up different content block types from rich text to columns, and more.
5. HubSpot Integration
wpSites features HubSpot CRM Suite for WordPress: Contact Management & on-site Visitor Tracking, Forms & Pop-ups, Live Chat and Chatbots, Simple Email Automation, Built-in Analytics, and much more are available in HubSpot tools. You may elect to connect your existing HubSpot account, or request Support set up a HubSpot CRM Suite Free account for you, then send you an invitation to log in.
7. Adding your own custom domain via Upgrade
Mapping your domain to your account is a bit technical. We'll ask you (or help you) to add or modify an A-Record at your DNS provider or name servers at your registrar to point to wpSites. The process can take a few minutes to a few hours depending on how complex your setup is.
Support can set it all up for you should you grant us access to your DNS. wpSites provides hosting for your website. We don't offer support for email at this time (except in special circumstances). We are not a domain registrar, so we won't ask you to move your domain, or cancel your hosting services if you have any of these already in place.
Once we add your custom domain, your Sites account will show up under your own domain while remaining within wpSites.
8. Agency Access
Agencies may ask their clients to sign up for an account (the Client is the Primary Account Holder). The client may then add the agency as a User. Please note that you may grant agencies equal access to the account, but we'll always see you as the primary account holder.
9. PRO upgrades of 3rd party tools
wpSites provides forever free services to many users who may be startups, students, or struggling businesses. We offset the high cost of doing so by participating in select affiliate programs for software found on this site. You are not required to upgrade to PRO. That said, every time you do use one of these affiliate links to upgrade to PRO versions, you help support small businesses on our platform. Thank you from the bottom of our hearts.