what's your ideal client?
Learn how well do you know your customers.
"In case you had illusions to the contrary, no one is sitting around hoping and praying that he will receive your sales letter. When it arrives, it is most likely an unwelcome pest. How do you earn your welcome as a guest?" – Dan Kennedy
Ideal client identification questions.
Kickstart your ideal client identification process by completing this questionnaire. We'll send your responses to your inbox, along with a critical insight that reveals how you can optimize your content unlike ever before!
Why these questions?
Companies navigating the Startup Stage⌝ of the business lifecycle commonly struggle to clearly define their ideal client. This leads to considerable difficulty building to a Growth Stage. If you'd like some help with this, or other business strategies, reach out.
Questions are based on Dan Kennedy's "Ultimate Sales Letter", modified to fit our user's needs.
Excerpt from a Forbes article by Brandon Dempsey, owner of goBRANDgo!, a Saint Louis, MO-based marketing firm.

Startup
During the startup phase, you spend your time meeting people, coming up with new ways to sell your products or services, and consistently implementing new ideas. You are experimenting with messaging. You are vetting your ideas on what an Ideal Client might look like. At this point, you won't have many processes and you should be tweaking your business model to get a sense of the market and how to turn a profit. Your employees are wearing many hats.
Although it's an exciting time, it's where most businesses fail. Use this time to figure out a business model that allows for sustainable cash flow, consistent growth, and the ability to hire other people to run it.
Growth
In the growth phase, your clients should be able to explain your business model to other prospects. Existing client relationships should be maturing past the three- to the four-year mark. Turnover should be decreasing and you should no longer be worried about making payroll and keeping employees.
The growth phase is where your business solidifies its stance in the marketplace. Spend your time on activities that help the company grow and identify what barriers could inhibit your growth. Strengthen your relationships with clients. Invest in your employees and push them to take more ownership of both internal processes and client relationships.
Want to improve your search results? Check out our Meta and Title Writing Tool.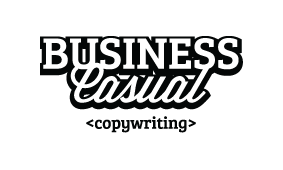 Inspired by Busines Casual Copywriting.