wpSites FAQs
All the how-tos whereabouts for your website.
What is wpSites?
wpSites provides a managed WordPress website service. It is a cost-effective, flexible approach to websites where the provider (wpSites) maintains the technical aspects of your website, such as security, updates, and functionality. By taking care of the technical aspects of your website for you, wpSites lets you focus on your content.
External links are provided as a courtesy. Use at your own risk.
How do I make a site?
To start, Sign Up for an account. Our platform creates an account, creates an initial site, adds you as a User, and initiates an email onboarding sequence (1 per day x 7 days). Each email provides tips and guidance on an aspect of using wpSites.
The first email prompts you to set your password. After that, you can sign in and start designing from pre-made templates (see the YouTube Playlist for How-tos) or simply add content (type it in, copy/paste, or import from another site). Add or move Gutenberg Blocks to create your page design. It's fairly easy. As soon as you log in, your Site is already live so you don't need to 'launch' anything. Sites are initially set to "no-index" to allow you to start building your website. Switch that setting once you want search engines to begin indexing your pages. Usually, users do this after upgrading to add a custom domain.
See Getting Started for details.
THE EASY WAY: draft your content and get ready to paste it into pages you create.
THE EXPERT WAY: export your content from another site, then import it into your new wpSite.
Does wpSites feature Data Protection?
"Data protection" is often interchanged with website backups. But, it's much more than that. The most common elements of a solid data protection policy include:
backups at the server level
implementation of SSL (HTTPS protocol)
requires users to have complex passwords
is hosted with a reputable service provider
incorporates IPv4 address blocking
is proactively maintained
wpSites has all of these elements in place. View our full data protection measures.
If you get a "This site can't be reached" message when visiting your site, it means that you can't see it because your location's IP address has been blocked. It's very unlikely your website is down.
Check if your site is actually down | Check your website uptime globally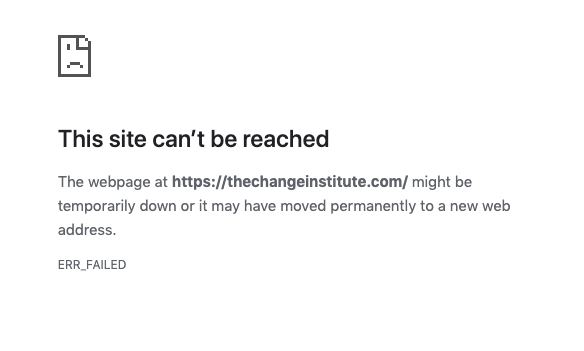 It's how we keep the hackers out. No, you aren't a hacker…the system just thinks you just did something that is hacker-like, such as attempting to log into your account and using an incorrect password, or attempting to log in multiple times trying to guess what your username is. There are more, but you get the idea.
IP address banning (Fail2Ban) is an automated way to protect your server from brute force attacks. Fail2Ban uses regular expressions to monitor log files for patterns corresponding to authentication failures, seeking exploits, and other entries that can be considered suspicious. Such log entries are counted, and, when their number reaches some predefined value, Fail2Ban either sends a notification email or bans the attacker's IP for a pre-defined length of time. When the ban period is over, the IP address is automatically unbanned.
Getting back into your site.
First of all, don't panic. If your site was actually down, ALL of our sites would be down, and we'd be doing the panicking for you. 😱
Easy fix…
In a web browser, go to "what-is-my-ipv4.com" and look for the IPv4 number. It'll look like this: 000.000.000.000 (no letters).
Email the IPv4 number to support for whitelisting.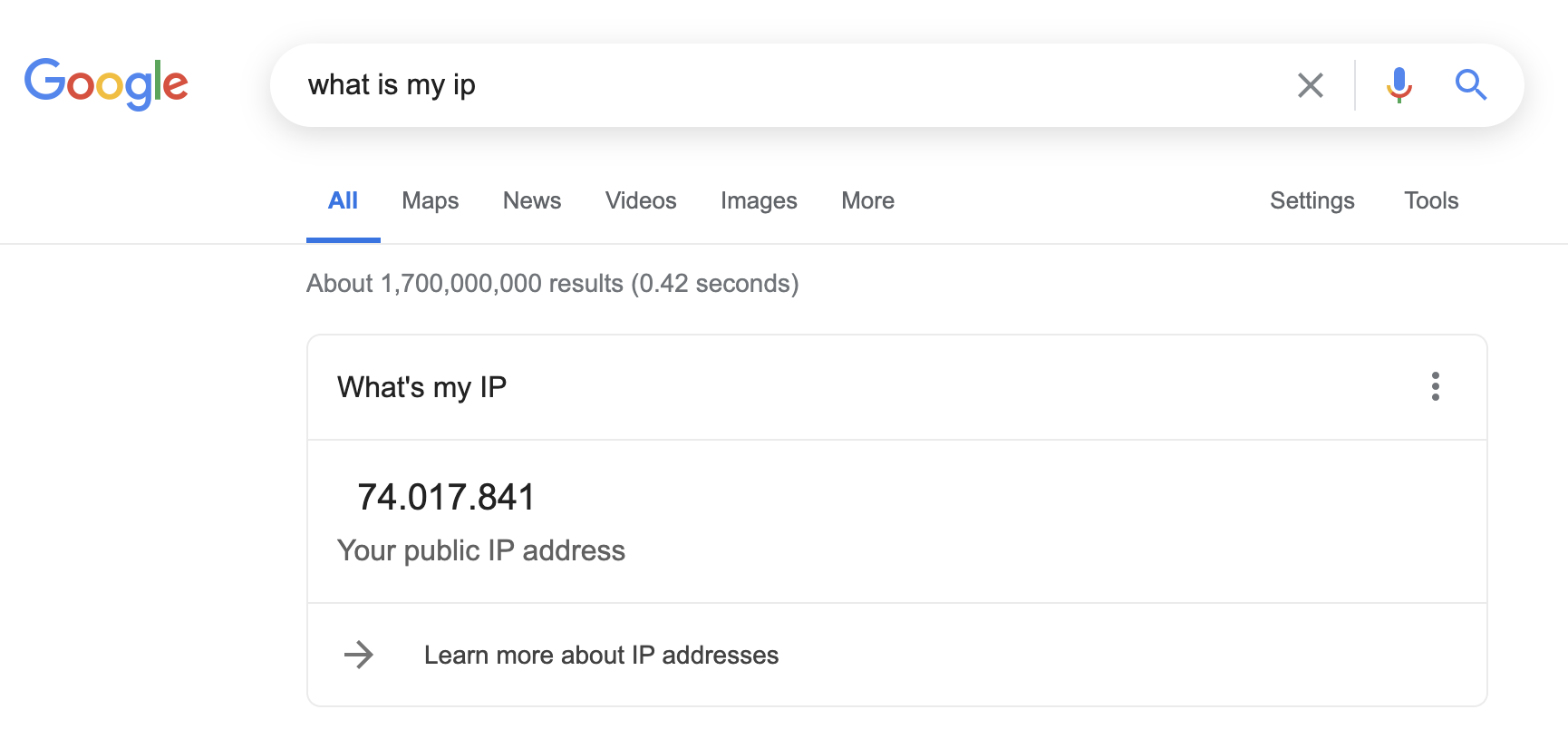 Tip: If you regularly log in from other locations, such as office, home, cafe, etc, send all those numbers to support as well. Once your IP addresses are whitelisted, clear your browser cache and open a new tab, then type in your website address. You should see your site again at that point. If you still see the error message, consider restarting your device.
Note: some service providers change your IPv4 address from time to time as a security measure. Simply send us the new address each time.
What is flowww?
Flowww is a link strategy that helps guide prospects effortlessly through your website. When executed well, "flows" essentially become sales funnels. It's a proven strategy that does more than convert visitors in decision-maker roles into leads; it creates champions and advocates of website visitors who are in researcher mode (typically around 95% of all website visitors). We've created a set of wireframe templates optimized for flowww via Kadence Cloud templates and sections, which is available to Upgraded accounts.
a flow state; in the zone; fluid; effortless; a state of mind; progressive…

– Randy Milanovic, Kayak Marketing
Our Forever Free subscription never expires.
Our team is so committed to helping small businesses and organizations have a great website free on a wpsites.site subdomain. Upgrade to unlock advanced functionality and add your own custom domain. Both Free and Upgrade plans include technical maintenance, which lets you focus on your content instead of the tech.
We do not condone poor behaviour.
First instance

: suspension of support services for 3 days.

Second instance

: suspension of account for 3 days.

Third instance

: account termination without refund.
Be respectful to our team. It's easy.
Pro tips for forms:
Forms to download offers should be as simple as possible. First name and Email is sufficient.
Forms on contact pages can be a bit longer, but still, only include what's absolutely needed.
All forms should start with a qualifying question that helps you segment them, and also allows visitors to voluntarily identify their goals/needs which provides lead intelligence for you.
Avoid "message" or "subject line" fields as the responses are difficult to segment in your CRM.
The litmus test: include a Phone field, and set it to 'not required'. If they put it in any way, they are much more interested.
Search Engine Optimization
Quick Tips
Can I do SEO in wpSites?
Of course, you can.
Craft titles, meta descriptions, and optimize your content on each page with RankMath SEO (pre-installed, you configure). From the technical side, wpSites has been engineered to very high SEO standards. Plus, you can import (or copy/paste) your content from INKai, the most incredible content optimization tool.
Content and link strategy are important. Follow both linking best practices and user experience best practices to make your site rock SEO. On-site search optimization is pretty straightforward, but the organic kind can take a lot of time and effort. Check out this links guide showing you 16 ways to get high-quality links, or pick up this UX and SEO book from Amazon.
Are you a local business? You'll need Citations on all the relevant listing sites (100+ qualifying websites in Canada, another 100+ qualifying websites in the USA). Get Webmaster Support to help you set up citations, as well as design and deploy your website properly.
Content Tips
I have a site full of content that I'd like to migrate into wpSites. Can I do that?
Absolutely. Depending on the site and the type of content, it could be very quick and easy, or an octopus of a job. First, generate a site map and keep it for reference (missing redirects are a common SEO issue affecting new websites).
Once you have your export file(s), use the WordPress Import Tool to bring your content into wpSites. If you encounter a time-out, simply restart it. Missed items will be added. Do you need help exporting, importing, or migrating content? Why not hire our virtual webmasters?
Note: Custom Post Types are not always supported. If you have custom post types on your current site, be prepared to manually reproduce those items. Platform-specific or Theme-specific elements must be migrated manually, no matter what platform they originate on.
I know CSS and HTML. Can I style my site to make it my own?
Yes, of course, you are more than welcome to style the look of your site. There are a number of options ranging from selecting pre-sets to coding inline, choosing page options, and adjusting global stylings. Plus, KadenceWP PRO features HTML headers/footers. Go for it. We're curious how creative you can get. Apply gradients, add animations, play with content positioning, style buttons, style lists, etc.
Note: back-end PHP files are not accessible to users. Only Eddy may modify these, and only if it doesn't impact other clients.
Can I install a different theme?
Kadence starter templates use the Kadence Theme, which is pre-installed and activated for your use. This is the core theme for the Kadence Blocks toolset. WordPress Themes are also pre-installed if you'd rather keep it simple.
Should I select a Child or Parent Theme?
Child. The Parent is the master (in WordPress). The Child is where our support team might make changes to customize the theme if needed.
Can I put my own Domain on wpSites?
Yes. We can map your custom domain in two ways via Sites Upgrade through Support.
have you modify your DNS (preferred)
host your DNS and make the modifications on our server
Can I perform A/B testing?
Yes! SiteKit by Google is installed on Upgraded subscriptions. SiteKit allows you to connect several tools, one of which is Google Optimize which features A/B testing.
Who's behind wpSites?
wpSites was created and is managed by the team at Kayak Marketing, a North American leading digital marketing firm. Kayak has worked with more than 600 companies (including multi-nationals) across North America and Western Europe to deploy high-end lead generation websites. Kayak was a Small Business of the Year Finalist (2013), and a Platinum HubSpot Certified Partner Agency (2018).
Kayak's founder, Randy Milanovic, has written well-received books on SEO & UX, Content, and High-Quality Websites that have garnered 5-start reviews. Learn more about the WHYs behind wpSites.
What Plugins are installed?
Great question! We gathered the best-in-class WordPress plugins, then pre-installed and largely pre-configured them to help you make the most of your wpSites experience. Compare the tech and the plans.
The team experiments with plugins from time to time. Once we feel they one is performing well and extends the functionality of sites in a positive way, we may choose to add them to the site-wide Tech Stack.
What Social Media platforms can I message you on?
Find us on: