Sign up for free. Upgrade later.
No CC is required.
1
Sign up
2
Build your Site(s)
3
Upgrade
Upgrading allows you to add a custom domain and then activate the advanced toolset.
SMS verification within North America. Manual verification is required outside of North America. All funds are in USD.
Design Beautifully
Create a beautiful new website using Kadence blocks and Instant Images. Design with wireframe templates or get a head start with pre-designed layouts.
Nail SEO
Draft your content for search engines by connecting your Google Analytics account with INK Ai and SEO.app. Then optimize page-by-page with RankMath SEO.
Sell Goods
Upload your products to SiteShop, then sell across websites, social media, marketplaces, and live in-person. SiteShop auto-detects styling.
Grow Business
A complete CRM platform with all the tools you need to grow your business. Qualify leads, accelerate sales, and streamline customer service with HubSpot.
All the tools you need. Only the tools you need.
For all websites, we activate plugins for HubSpot (marketing, sales, and business management), Kadence Blocks (design and layout tools & templates), RankMath SEO (SEO tools), INK (AI-assisted copywriting), Social Warfare (social sharing), SiteShop (online store), and WebP (image optimization). Some tools permit upgrading to Pro versions.
Paid Subscriptions get additional advanced tools.
Header/Footer scripts, Sitekit by Google, and Instagram Feed, as well as specialized forms tools (Gravity Forms & ContactForm7) are activated upon request, and WPRocket is activated to optimize your site. Optionally connect your site to Cloudflare. And, request paid webmaster support or training at any time.
Common wpSites questions answered.
What is a managed website?
In a managed website environment, developers address the technical aspects of your website for you. This frees you up to focus on your content.
How do I manage my WordPress site?
Managing content means logging in with your username (account), then adding content to pages and publishing those pages. In wpSites, you have access to a variety of pre-installed and largely pre-configured, high-end plugins as well as standard website tools.
Can I cancel my managed website account at any time?
Yes. Both our Forever Free and Upgrade subscriptions are provided on an annual basis. You can request deletion of your account and website(s) via support ticket, or delete your site yourself from the Tools menu, or choose not to renew a paid account.
What happens if I delete my website?
Users may delete their site at any time. This is not recoverable. Additionally, you may ask us to remove your account and personal information from our systems via the Support Ticket form located on your WordPress Dashboard (when logged in).
Is it easy to change managed website plans?
Yes. To Upgrade, complete the Upgrade request and pay the annual fee. Support will then work with you to connect your custom domain prior to activating the advanced tools.
To downgrade to the Forever Free plan, contact support and alert us to turn off the auto-renew. You may continue to use the paid plan until the term ends.
Users are never required to upgrade their websites. Upgrades are most common when a user wishes to add a Custom Domain and use advanced tools.
What happens if I choose not to renew?
Applies to Upgrade subscriptions only. Contact support a few days before your renewal date and we'll disable the auto-renew. Upon canceling your Upgrade subscription, support reverts your site back to the Forever Free subscription, and Upgrade-specific subscription features are disabled. Your content is not affected.
Can I manage more than one website?
Yes. You are issued an account when signing up. A website is automatically created on our subdomain. Upgrade to add your own domain such as when you wish to or launch. You may request the creation of additional websites and access them via the same login, either by signing up again (using the same username/email combination) or submitting a request via the support ticket form on the WordPress dashboard.
Do I have to choose my managed website plan first?
No. Upon signup, all sites are set as Forever Free. Upgrade when and if you want to.
Can I get a refund?
No. The Upgrade plan is sold as an annual recurring service. You may cancel the auto-renew at least one week prior to the renewal event. If you do not need to upgrade, you are welcome to use the Forever Free plan.
Do I need a credit card to sign up?
No credit card is required to sign up. If you choose to upgrade, you'll pay $125/$155 annually using a credit card.
Can I see a demo?
You are looking at one. Our entire website is built inside of wpSites, just as yours would be. Sign up for free and take your own site for a test drive.
Are wpSites managed websites safe and secure?
Affiliate Disclosure
Some "upgradable" links contain affiliate attribution codes. Affiliate earnings help us offset the cost of providing free services to countless small businesses, non-profits, and students. It's one way we give them a fighting chance while avoiding displaying ads within our service. We hope you'll join us in helping as many people as possible by using our affiliate links when upgrading these incredible tools.
Do I need to get hosting?
You do not need website hosting as we provide that on wpSites. However, you may wish to obtain hosting for email, etc separately.
Do I need to get an SSL certificate?
You do not need to get an SSL certificate for your website on wpSites as we provide that with your account.
Is a managed website the same as hosting?
Managed websites host your website. You'll need to keep your domain, email, and DNS hosting with your providers such as Google or Microsoft for email. The same goes for your domain registration provider.
Does wpSites provide Email and DNS hosting?
We are exploring offering these types of services within a more traditional website plan at kayakwebsites.com
Integrations Upgrades and Services
CRM Suite° – Ask our support team to help you find cost savings for your HubSpot subscription. Or, ask us to create and connect a HubSpot Free account to get you started at no charge. Upgrade* – advanced tools require a custom domain in order to be activated. Upgrade your subscription to connect your custom domain. Support can then activate WPRocket, Cloudflare, Sitekit by Google, GravityForms, SiteShop, and more, as required. Go Proˆ – for power users. Pro upgrades may contain affiliate links that help to support Forever Free users.
Does wpSites provide website hosting?
An account with a website(s) on wpSites is hosted by us. We do not host email or other services.
Can I register or buy a domain through wpSites?
No. We are not a registrar. We recommend purchasing a domain from Google Domains as it's the easiest-to-use registrar we know of.
I'd like to install a different plugin or theme. Can I?
No. This is core to our "managed" philosophy. To do our best to ensure your websites are stable, don't get hacked, and there are no software conflicts that cause unexpected issues. Plugins and themes are typically at the centre of conflicts. By pre-selecting, installing, and largely pre-configuring best-in-class plugins and a pro-level theme, we can provide essential functionality, performance, and no-code design tools for your website. The peace of mind that comes with this approach to WordPress is ground-breaking.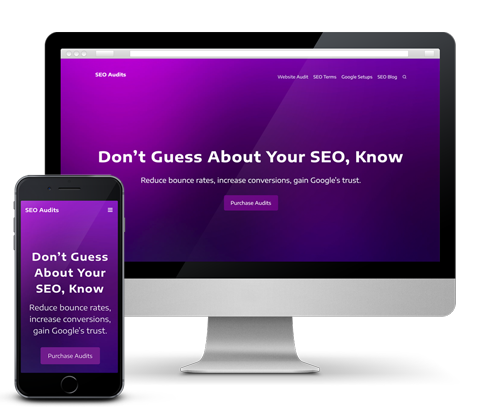 See the FAQs page for additional info.