Now available as an Audiobook 🔊 voiced by the talented Paul Boucher.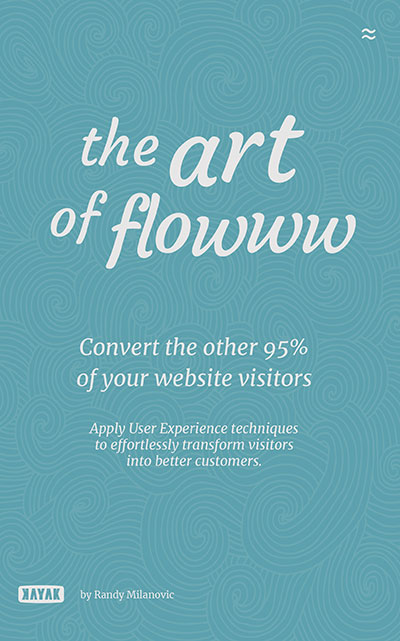 The Art of Flowww
'Flowww' is a website adaptation of the widely accepted customer journey: Awareness, Consideration, Desire, and Action (ACDA). Visitors travel through your website viewing more pages, spending more time on-page, and becoming informed prospects. Best of all, they trust you more with every click.
It can be applied most effectively over multiple pages, and multiple flowwws can be applied within the same content, crafted to appeal to each visitor type.
In The Art of Flowww, author and marketer Randy Milanovic shares how website owners can convert the majority of website visitors into better customers or champion referrers.
Doing everything I can to help others grow and prosper is my reason for being on this earth. I know that when I die, having done so will make my life one worth living. And, that I will have responded with gusto to that voice in my head during the deepest and darkest moments of my stage IV cancer battle when I screamed out silently – and deafeningly – in my mind, "I haven't accomplished enough yet!" – Randy Milanovic
Get the book in paperback, or on Kindle now.
Other books by Randy Milanovic available on Amazon:
Findability
Better Business Websites
Disruption
Little Black Book of SEO and UX (out of print)